Pick Up Online Order & Save!
DESCRIPTION
The APEX Pedal Drive is a hands-free, pedal-powered system. The APEX has a 10:1 gear ratio for smooth, efficient pedaling as well as wide pedal foot platform with comfortable straps, a clear viewing port-hole, no-touch forward and reverse, and a spring-loaded, kick-up rudder to prevent damage. Included items: Apex Pedal Drive (15 lbs); Rudder Steering System (5 lbs); 3" Aero Removable Center Fin (0.2 lbs); Tool Kit (Propeller Shear Pin, Allen Wrenches, Bearing Cup Wrench @ 11bs)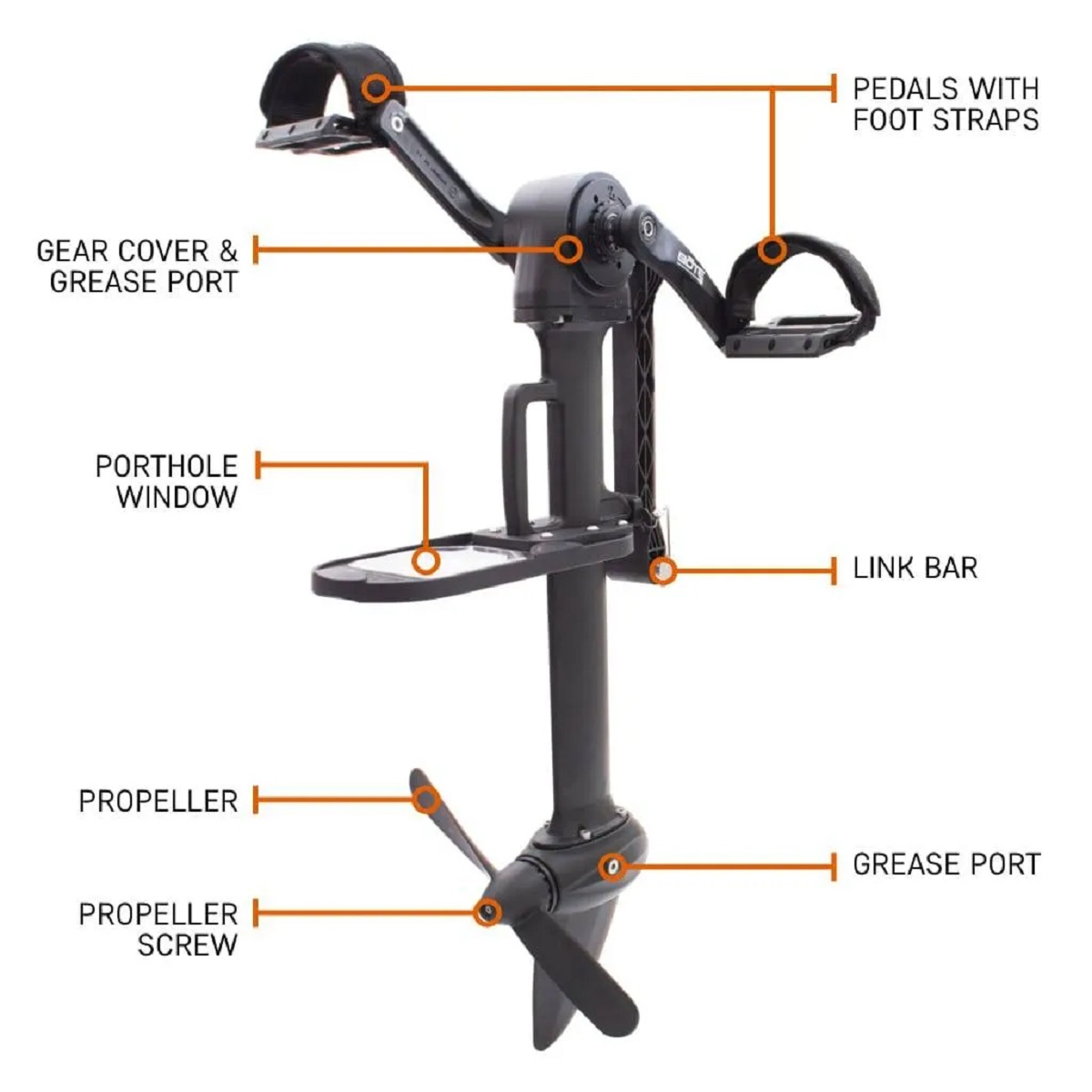 FEATURES
Easy Installation: The APEX Pedal Drive + Rudder System can be installed in minutes, allowing you to go from packed-up to on the water in no time.
Hands-Free Forward & Reverse Power: Want to go forward? Simply pedal in a natural forward motion. Ready to reverse? Switch to pedaling backwards.
Natural Steering Directions: Steering shouldn't make you have to think in reverse. Turn right to go right, turn left to go left. Simple.
10:1 Gear Ratio: Simply put, one full rotation of the pedals on the pedal drive will spin the propeller 10 full rotations in the water, allowing you to travel farther while expending less energy.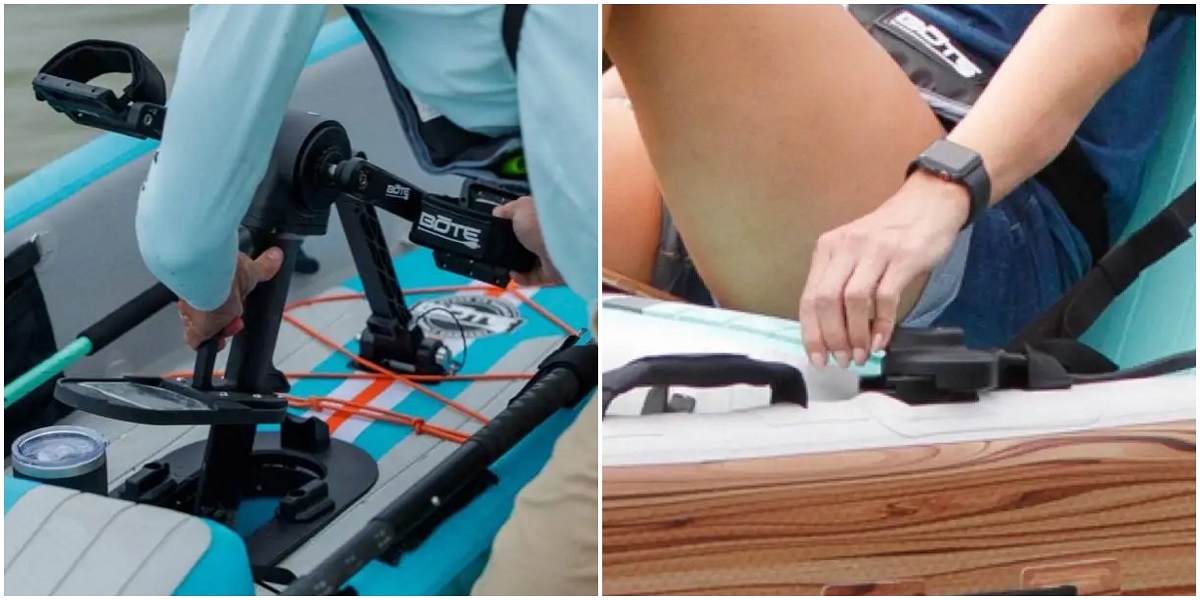 Comfortable Foot Support: Our pedals feature a wide foot platform with secure comfortable straps, built for all-day comfort.
Compact Folding Kick-Up Rudder System: The steering rudder is spring-loaded, allowing it to kick up if it comes in contact with the ground or debris, keeping it from getting stuck or damaged.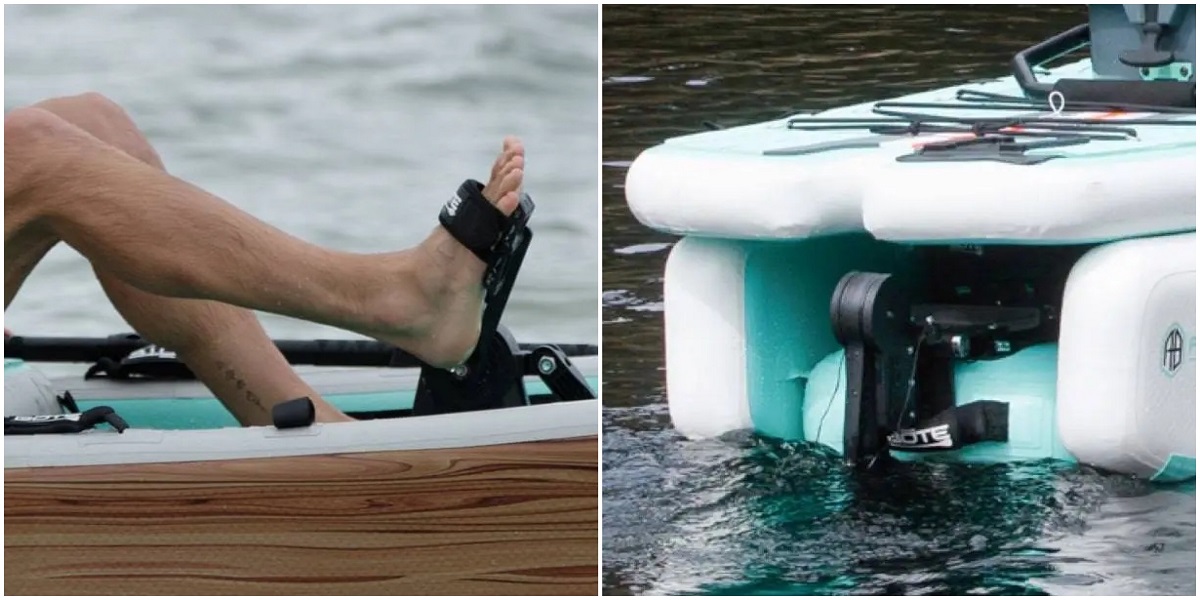 Clear Porthole Viewing Window: A clear viewing window built into the base of the APEX Pedal Drive allows you to see into the water.
Convenient Storage Bag: The APEX Pedal Drive + Rudder System comes with its own storage bag to keep all your gear in one place and ready to go whenever you are.