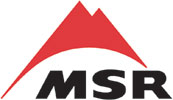 Lightweight, fully featured and ultra-livable, our MSR Tents are designed for backpackers and adventurers who pursue all kinds of activities. From kayaking to climbing, overnight hikes to multi-day treks, these tents can help you do it all.
SELECTION GUIDE
Hubba Hubba Series Backpacking Tents: 3 season, ultra-livable, lightweight and free-standing backpacking tent series sleeps up to 3. Add the MSR Gear Shed for increased weatherproof vestibule coverage.
Habitude Series Family/Group Tents: Strong, standing-height, spacious shelter with room to comfortably sleep 4-6 people.
Universal Footprints: Easy, convenient protection for your tent floor