BOARD STYLES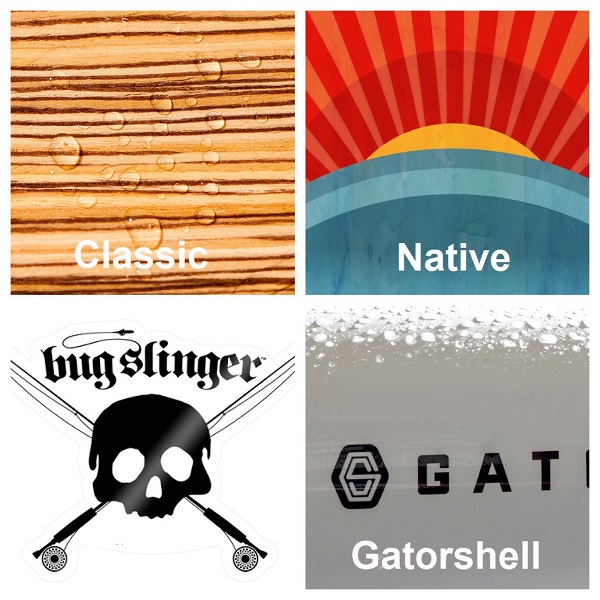 CLASSIC
The wood inlays of our Classic category make these boards one of the most popular styles in the industry. Not only does the wood provide an aesthetic quality it also adds to the strength of these boards. Our Classic style boards endure the test of time.
NATIVE
The Native category contains some of the most unique boards we offer. Artistic paint schemes, combined with durable construction, make these boards not only visually appealing but also incredibly light.
GATORSHELL
In our quest to constantly improve upon the products we make, we've achieved something truly special. Incredibly strong and stunningly beautiful, our new line of Gatorshell boards are the toughest we've ever made.
BUG SLINGER
BOTE and Bug Slinger™ Fly Gear have a lot in common. Both evolved based on the idea of transforming something simple into something new and hip. BOTE and Bug Slinger™ have taken stand-up paddle boards and fly fishing to an entirely new level.