Test Paddle: Demo Days
DESCRIPTION
Crafted with AeroULTRA Technology, we've created a great-looking, extremely lightweight, inflatable paddle board. The Breeze Aero 10′8″ is fun to paddle and super stable. It's the do-it-all, everyday grab-and-go SUP. Made for the first-timer, part-timer, or weekend warrior, the Breeze Aero will make sure your next paddle is a great one.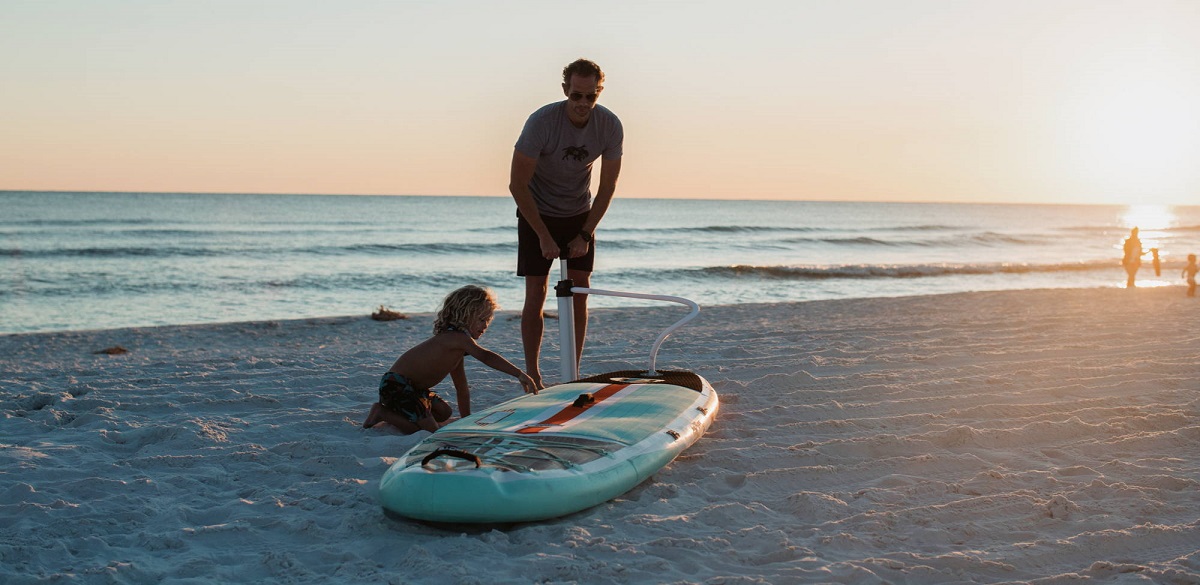 SPECIFICATIONS
Inflated Dimensions: 10'-8" Length x 33" Wide x 6" Deep;
Capacity: 250 lbs;
Average Weight: 20 lbs;
Optimal Inflation: 10-15 psi;
Construction: AeroULTRA Technology
WHAT'S INCLUDED
(1) Breeze Aero 10′8″ Inflatable Paddle Board
(1) 3-Piece Adjustable SUP Paddle
(1) 10″ Removable Aero Center Fin
(1) Aero Repair Kit
(1) Hand Pump
(1) Travel Bag
VIDEOS
BOTE Breeze Aero Inflatable Paddle Board
BOTE Breeze Aero Getting Started Guide
FEATURES
With a 33" width, the Breeze Aero 10'8" Classic Teak provides ample stability to ensure whether you are learning to paddle or an avid paddler looking for the lightest paddle board, you will have a great time.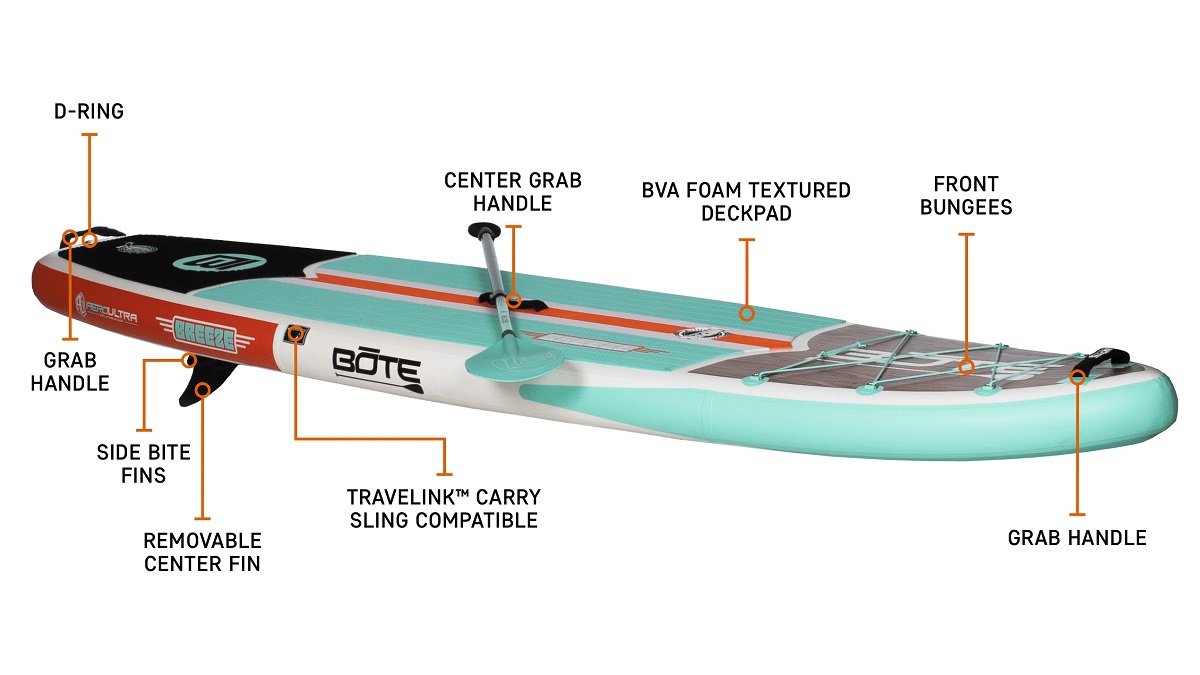 SUPREMELY STABLE//Perfect For Beginners & Enthusiasts Alike: The 33" width and extra-wide tail guarantees stability while paddling the Breeze. Whether you're just starting out or you're already an avid paddler, you'll feel confident and comfortable going just about anywhere.
PERFECTLY PORTABLE//Lightweight & Fits In With Almost Any Transportation: Breeze's AeroUltra technology means it weighs right around 20 pounds (that's over 20% lighter than most quality inflatable paddle boards). With the built-in Travelink™ connection points, Breeze just needs a Travelink™ sling to make transporting this ultra light board hands free! When deflated, the Breeze's backpack can easily fit in a trunk, be carried on the subway, or even be checked on most major airlines.
BETTER TOGETHER//Bring Your Best Friend Along: We created the Breeze Aero so more people can experience the water and make great memories with family and friends. We made it our most accessible platform so you can get out there, together.
EASILY STORABLE//Only Requires A Space As Large As A Piece Of Luggage: Inflatable paddle boards offer a comparable paddling experience but without the need to have a garage to store it in or a large vehicle to transport your board. The Breeze's backpack can easily fit in a closet or trunk and can even be checked on most major airlines. So you can store or take Breeze with you anywhere.