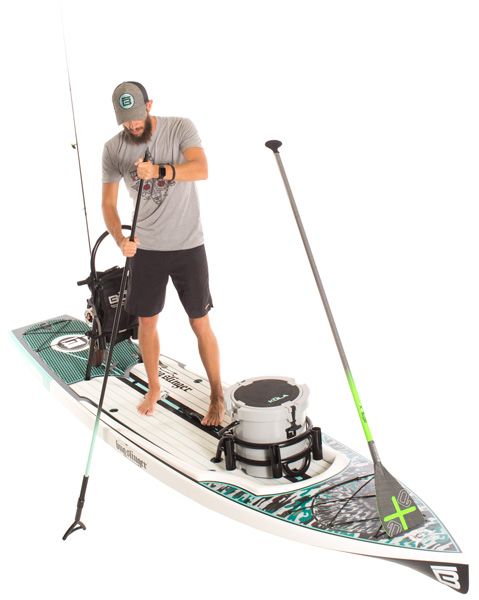 Gatorshell®
Roto molded plastic construction that led the Gator Proof Alliance to certify these babies "GATOR PROOF."
Lid Trax™
The KULA makes the perfect seat so we figured we might as well make it more comfortable.
Travelink™ Latch Points
We've built in side mounted stainless steel pins for the Travelink™ carry sling just in case you need a helping shoulder to carry the load.
Large Capacity
Five gallons to be exact. KULA makes the perfect companion for that backyard barbecue or pre-game tailgate party by toting plenty of beverages and food for all to enjoy.
Badass® Insulation
We've cold tested the KULA for days in a bunch of different conditions and found that your ice will consistently outlast you in the heat.
270 Hinge
With a unique rear rubber hinge the KULA lid can open 'all-the-way' so that you can grab your drink from any side.
Onehand™ Latch
No Explanation needed. You can open and close the KULA using just one hand.
Tub Drain™
We put the drain plug on the bottom. Where it should be. No more nasty water hanging around.
Bottle Jaws™
Yeah, it comes with an integrated stainless steel bottle opener. Shouldn't every cooler?
Sticky™ Feet
Sticky rubber feet help keep the KULA from sliding all around and keep it stable enough to use as a step stool, sitting stool or even a casting platform.
Tote™ Handle
Outfitted with a rotating stainless steel handle, the KULA can easily be transported with one hand.
5 Year Warranty
We are so confident in the quality of the KULA, we back it with a 5 Year Limited Warranty.
Video: Kula 5 Cooler