Texas Metro Area Delivery Available!
Test Paddle: Demo Days
DESCRIPTION
The Eddyline Whisper CL Tandem Sea Kayak slices through the water effortlessly and its light weight makes coastal cruising a delight. It is equipped with a foot-controlled rudder in the rear and adjustable foot pegs in the front, bow and stern hatches and bulkheads and deck lines for your convenience and safety. The Infinity Seat and Backrest add comfort and adjustability for a custom fit. Conversation is easy in the Eddyline Whisper because the cockpits are more centrally located giving the bow paddler a drier ride as well. While some paddle coordination is necessary in a tandem kayak like this, it is easier than dancing and just as much fun.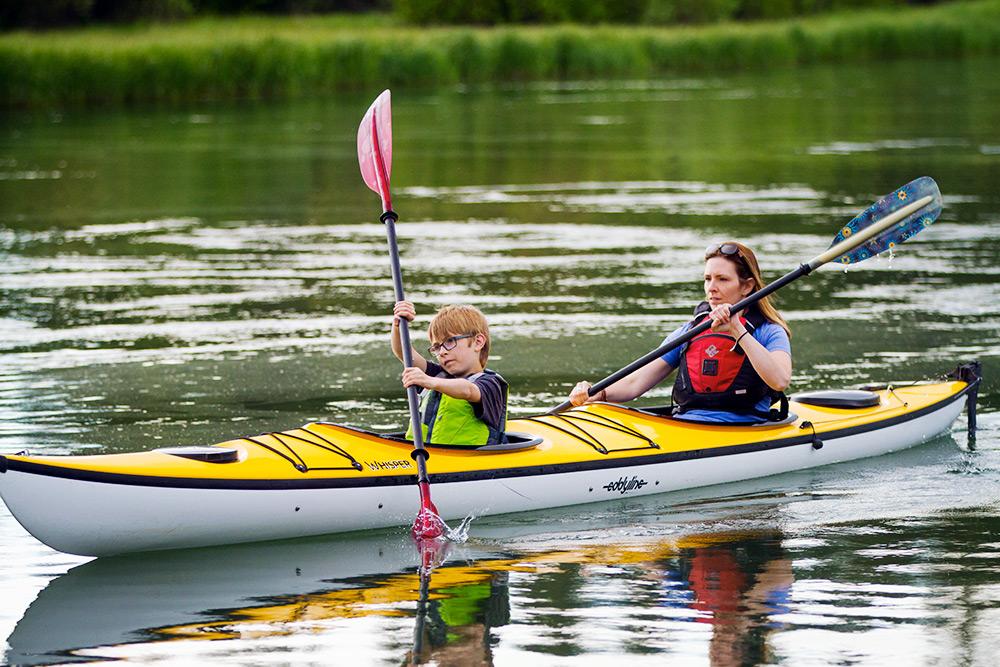 SPECIFICATIONS
Length: 18'-0"; Beam: 28.0"; Depth: 14"; Volume: 22 cu ft.; Cockpit: 35" x 18.5"; Capacity: 600 lbs; Weight: 73 lbs; Materials: Carbonlite 2000; Fixed Seats