DESCRIPTION
Designed to help you easily get any type of kayak up on your roof, the Yakima HandRoll's rubber rollers provide load assist with grip, stability, and protection. The bases pivot to automatically fit the shape of your boat, then lock tight to cradle it while traveling. The universal mount fits most roof racks – no tools needed, and heavy-duty straps and tie-downs are included to keep things secure.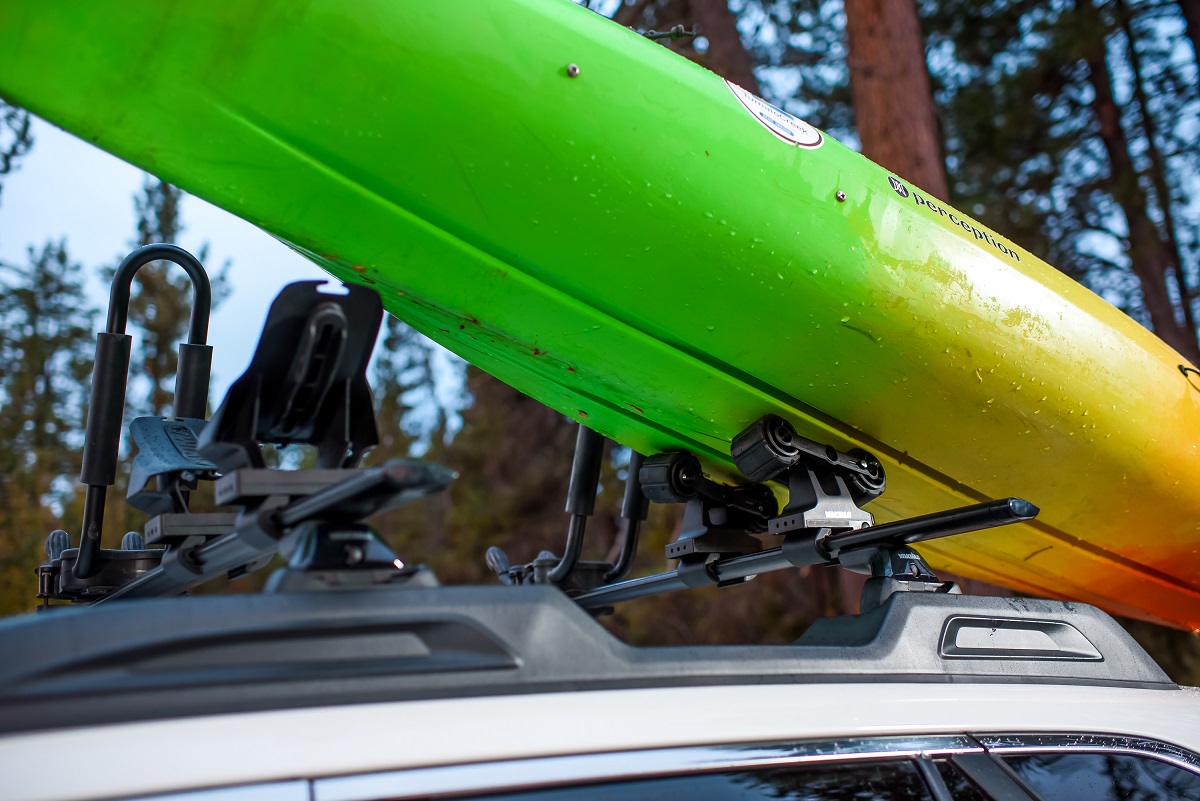 PRODUCT DETAILS
Sold in pairs – combine with HandRoll or an additional DeckHand to complete the set

Large rubber rollers provide a built-in load assist to help guide your boat into place

Durable rubber pivoting rollers adjust to boat shape for secure loading

Roller pivot design automatically adjusts to boat's shape for a secure hold

Universal mounting hardware fits most roof racks

Easy tool-free installation lets you quickly mount, load and go

Locks to roof rack with SKS Lock Cores (sold separately)

Includes Heavy-Duty Straps and Bow/Stern Tie-Downs

Call us or visit Yakima Fit Lookup for your specific vehicle options.
PRODUCT SPECS