Test Paddle: Demo Days
DESCRIPTION
The result of a timely tryst between a highly utilitarian father and a swiss army-like mother, the Zeppelin is the most versatile kayak in the BOTE waters. A self-draining hull, removable floor chamber, and included optional second seat differentiate the Zeppelin from its stablemates. An inflatable watership that welcomes the individual and tandem alike.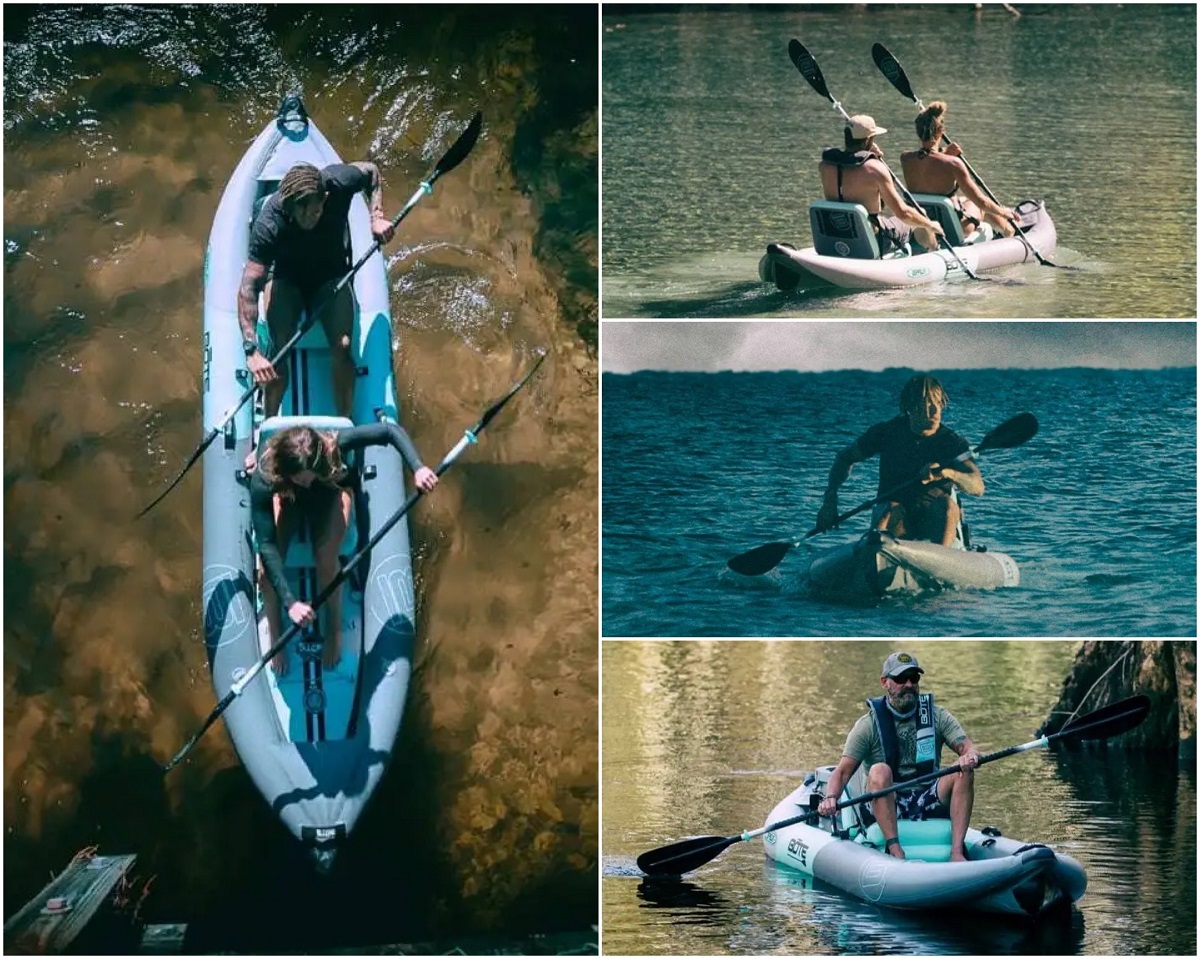 TECHNICAL SPECS
Dimensions: 12′6″ L × 38″ W × 9″ D
Capacity: 600 lbs
Avg. Weight: 41 lbs
Construction: Inflatable AeroBOTE Technology
Optimal Floor Inflation: 10-15 psi
Optimal Pontoon Inflation: 2-3 psi
Optimal Aero Paddle Seat Inflation: 6-8 psi
Travel Bag Dimensions: 38.6″ H × 28″ W × 14.2″ D
Loaded Bag Weight: 50 lbs
INCLUDED ITEMS
(1) Zeppelin Aero 12′6″ Inflatable Kayak
(1) 10″ Removable Aero Center Fin
(2) Aero Paddle Seat
(1) Pair of Slide-In Aero Rac Receivers
(1) Aero Repair Kit
(1) Hand Pump
(1) Travel Bag
FEATURES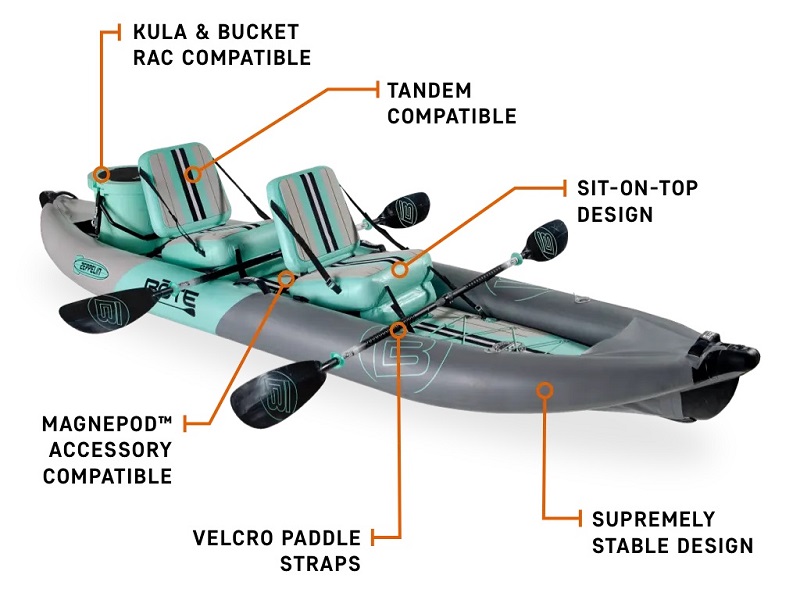 TANDEM COMPATIBLE: Want an extra rider to tag along? Simply add an extra Aero Paddle Seat to the Zeppelin to take it from solo kayak to tandem kayak in seconds.
HIGH & DRY: The elevated design of the Aero Paddle Seat and self-bailing floor of the Zeppelin keeps you comfortable and dry during your long awaited time on the water.
FAMILY FRIENDLY: With a high capacity and tandem capabilities, the Zeppelin Aero is a great option for the whole family to spend time on the water together.
MADE WITH AEROBOTE: Constructed with our Aero Technology™ to ensure peak rigidity and performance.
MAGNEPOD™ COMPATIBLE: The MAGNEPOD™ magnetic base is a revolutionary, tool-less drink retention system that makes securing your BOTE magnetic drinkware a snap.
LIGHTWEIGHT & PORTABLE: AeroBOTE construction allows BOTE inflatable kayaks to transform from folded up travel bag into a fully functional kayak in minutes, allowing for superior ease of transportation and storage.