Test Paddle: Demo Days
DESCRIPTION
The BOTE Rackham Aero 11′ is the lighter, smaller, more packable, versatile version of the Rackham platform that can still do everything its bigger brothers can. Load it up for fishing, take it out on an expedition, or just have a good time out on the water. Its extreme stability and unmatched versatility make the Rackham Aero 11′ perfect for someone who wants a more compact version of our more traditional Rackham products.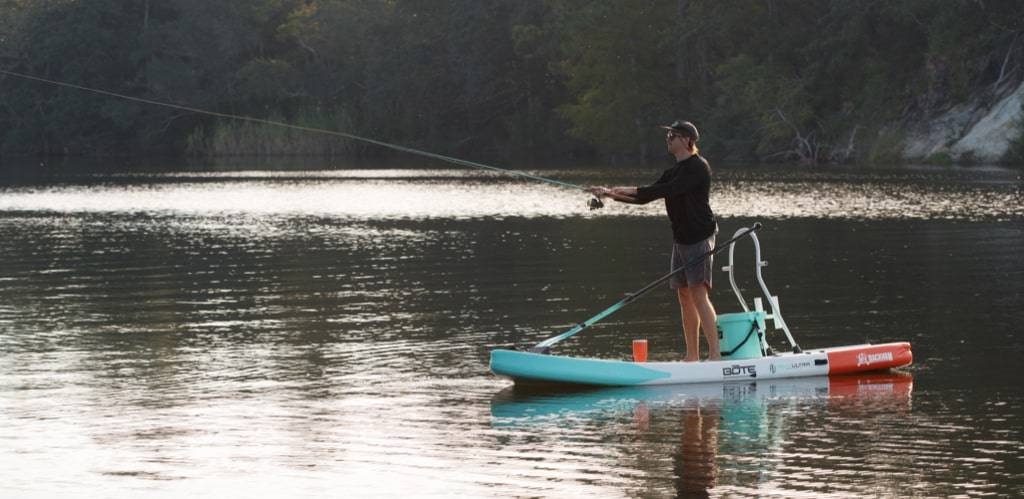 VIDEO
Rackham Aero 11' Features & Specs
SPECIFICATIONS
Dimensions: 11′ L × 36″ W × 7″ D
Capacity: 300 LBS
Avg. Weight: 36 LBS
Construction: Inflatable AeroULTRA Technology
Optimal Inflation: 10-15 PSI
Travel Bag Dimensions: 44″ L × 20″ W × 17″ D
Loaded Bag Weight: 49 LBS
WHAT'S INCLUDED
(1) Rackham Aero 11′ Inflatable Paddle Board
(1) 3-Piece Adjustable SUP Paddle
(1) 10″ Removable Aero Center Fin
(1) Pair of Slide-In Aero Rac Receivers
(1) Removable Aero Paddle Sheath
(1) Removable Aero Sandspear Sheath
(1) Aero Repair Kit
(1) Hand Pump
(1) Rolling Travel Bag
Removable Aero Sandspear Sheath (Bug Slinger Only)
Velcro Sandspear Straps (Bug Slinger Only)
Power-Pole Micro Compatible (Bug Slinger Only)
FEATURES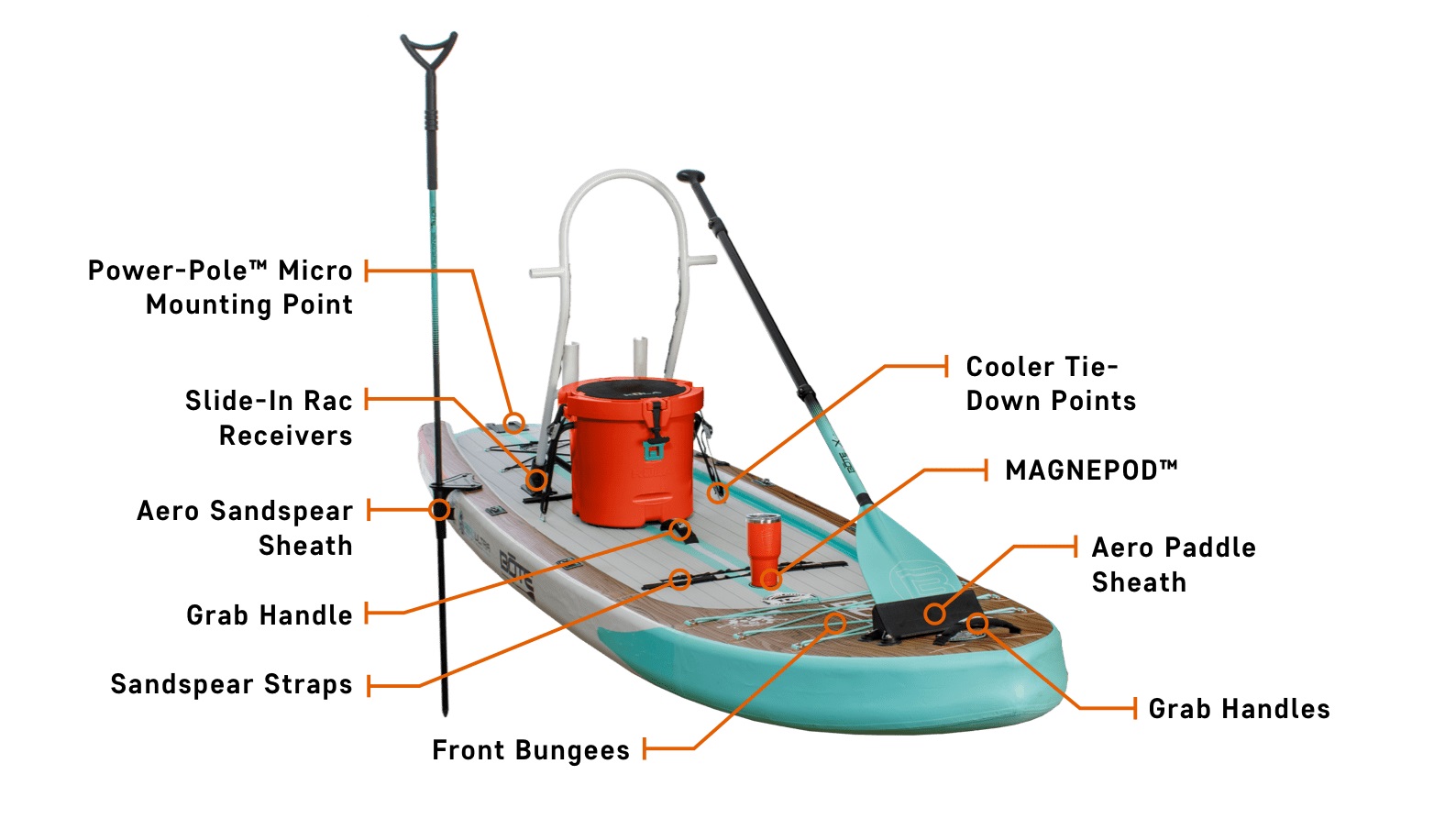 FISHING MACHINE: A favorite among fishermen. The Rackham Aero is compatible with the most accessories of any BOTE board, including the ultimate fishing accessory, the Power Rac.
DECKED TO THE NINES: The Rackham Aero 11' has room for a Rac and all the gear you could ever need.
SUPREME VERSATILITY: Whether it's an epic journey, a long day fishing, or a casual paddle, the Rackham Aero 11' fits the bill. It's the ultimate combination of portability, versatility, and stability.
MADE WITH AEROULTRA: Constructed with Aero Technology™ to achieve a lighter weight while maintaining rigidity and performance.
SUPERIOR STABILITY: The two-chamber design provides a wide base and recessed deck for a lower center of gravity, keeping both paddler and gear high and dry.
LIGHTWEIGHT & PORTABLE: AeroULTRA construction allows BOTE inflatable paddle boards to transform from backpack-size into a fully functional SUP in minutes, allowing for superior ease of transportation and storage.