Test Paddle: Demo Days
DESCRIPTION
It's a skiff. It's a dingy. It's a tender. It's a motorized inflatable paddle board. It's a BOTE...in a bag. Meet the patented Rover Aero 12′6″ Inflatable Micro Skiff - AeroBOTE technology makes it the most portable micro skiff on the market. Transforming from travel bag to BOTE and back again, it's easy to store, tags along on any adventure, and stands up to the toughest tests on any waterway, and hell...even baggage claim. So as you're paddling, fishing, or motoring your way across the globe, Rover AERO's got your back.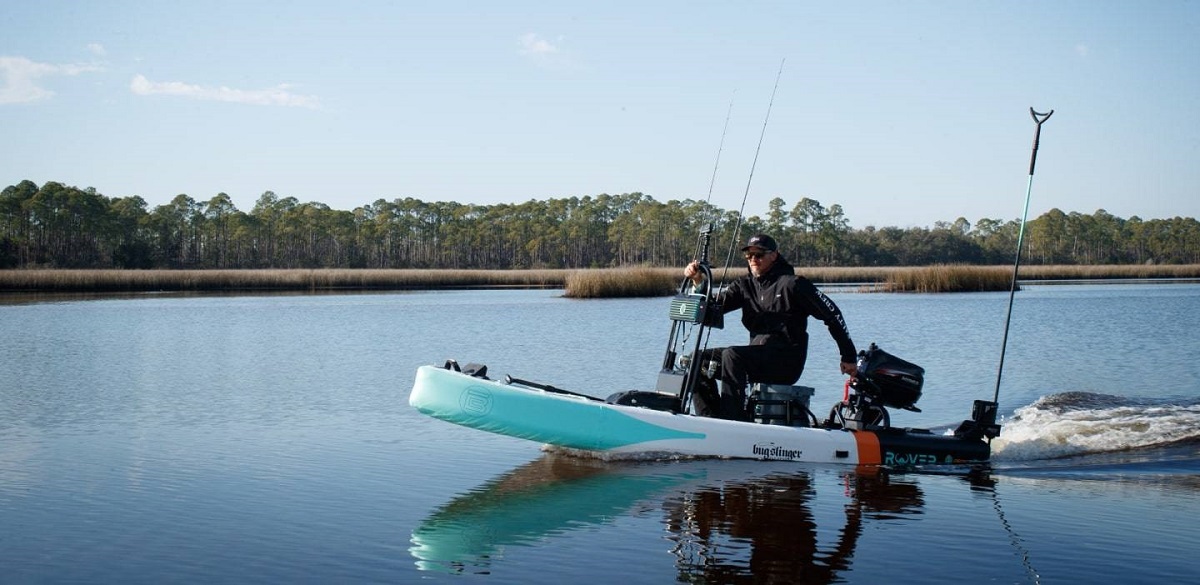 VIDEO
SPECS
Dimensions: 12′6″ L × 40.5″ W × 11″ D
Capacity: 500 lbs
Avg. Weight: 63 lbs
Construction: Inflatable AeroBOTE Technology
Optimal Floor Inflation: 10-15 psi
Travel Bag Dimensions: 45″ H × 13″ W × 21″ D
Loaded Bag Weight: 85 lbs
INCLUDED ITEMS
(1) Rover Aero Inflatable Micro Skiff
(1) Three Piece Adjustable Paddle
(1) Aero Bag
(1) Paddle Sheath
(1) Sandspear Sheath
(1) Motorac
(1) Pair of Motorac Receivers
(1) Grab Strap
(1) Detachable Center Fin
(1) Hand Pump
(1) Pair of Rac Receivers
(1) Repair Kit
FEATURES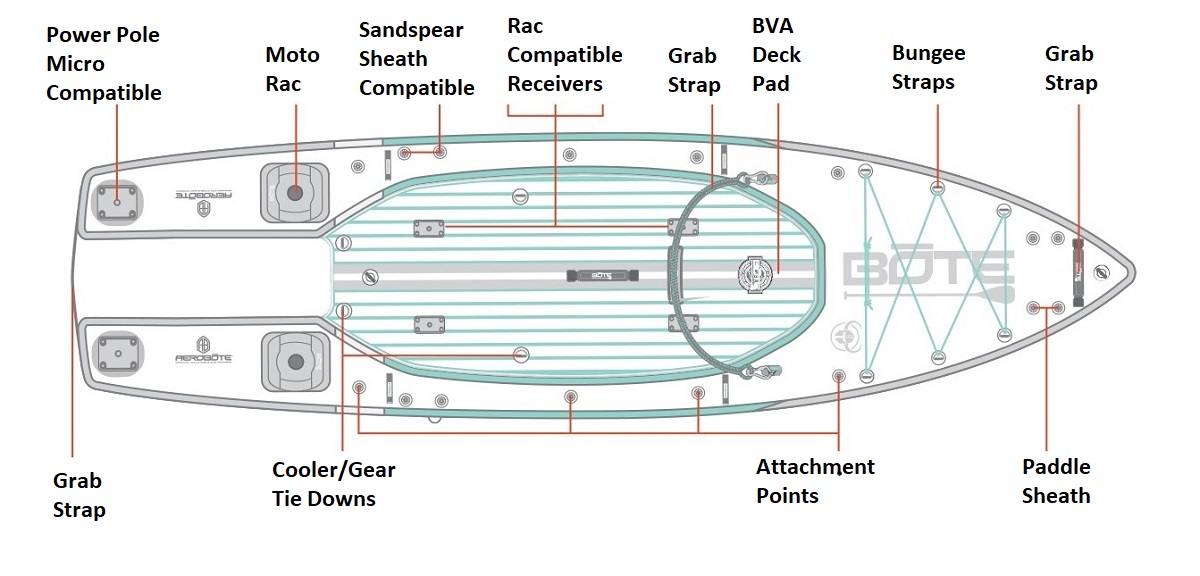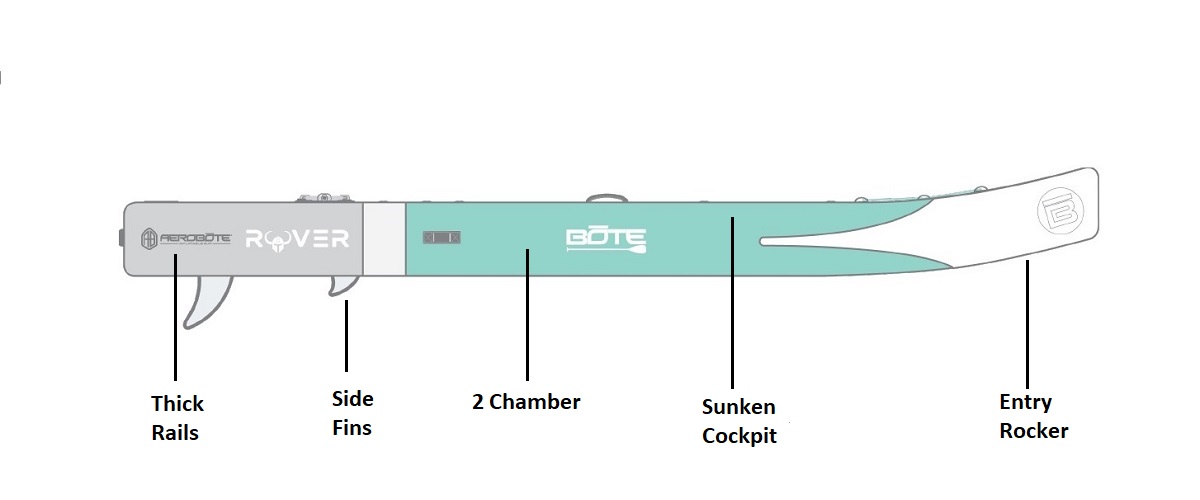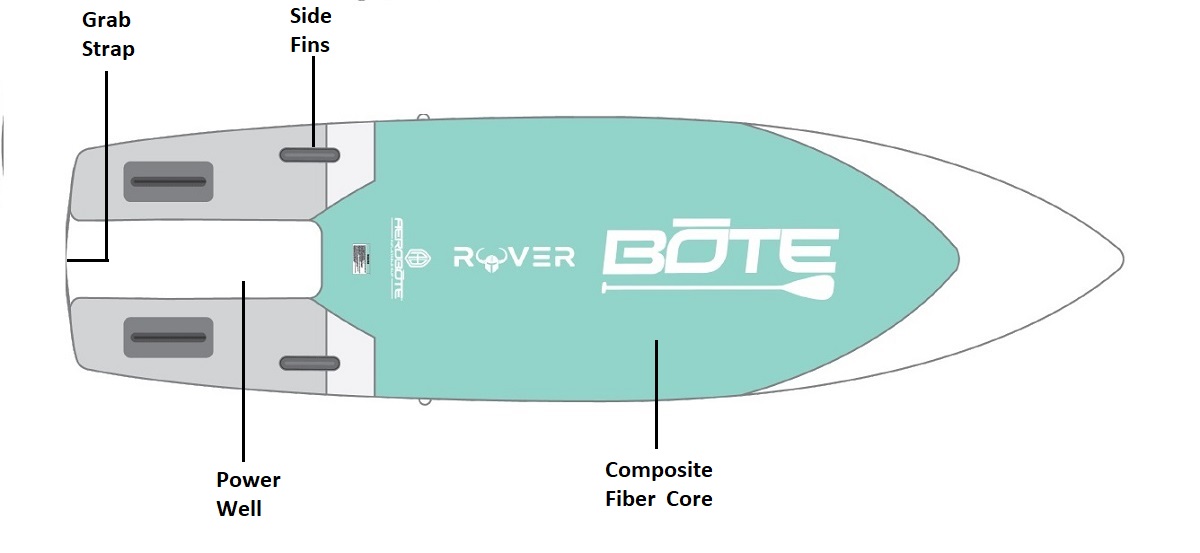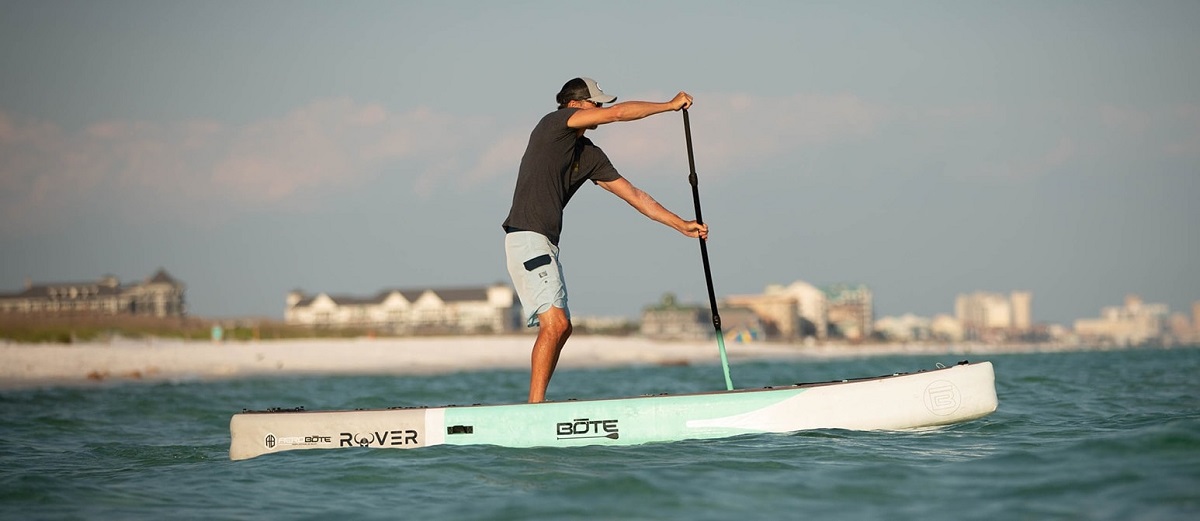 BUILT TO PADDLE
Rover Aero evolved from the most innovative paddle boards on the planet, and was designed as a paddle board first. It's generous rocker and flat bottom paddles with ease through a variety of water conditions.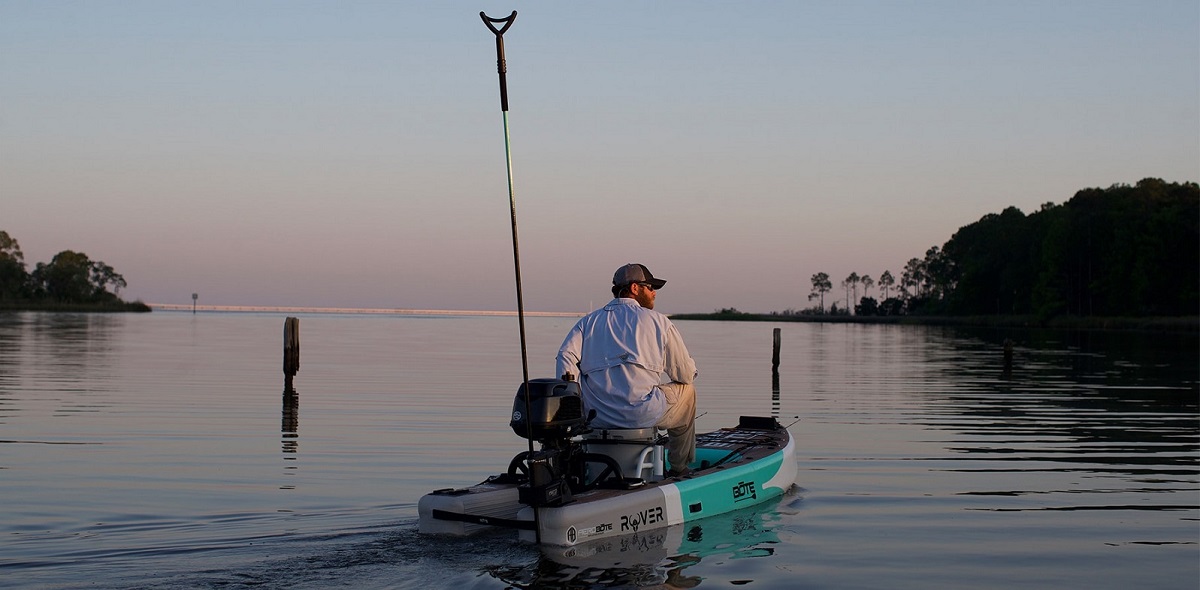 DECK IT OUT
With a staggering amount of standard features, you can outfit the Rover Aero the way you want for the things you want to do. And since there isn't much you can't do with it, go ahead and deck it out.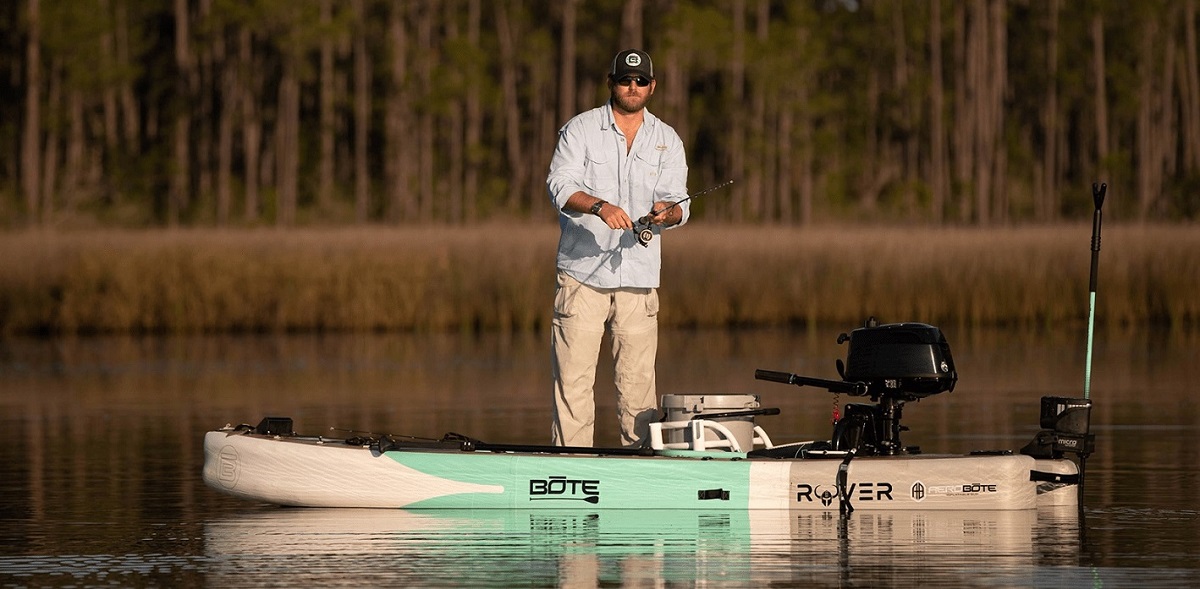 POWER-POLE® MICRO™
(Sold Separately)
The Power Pole® Micro™ wireless shallow water anchor system is a fisherman's best friend. Slide up on your fishing spot in dead silence and use the anchor to keep your position regardless of current or wind. Rover has mounting points for the Micro™ on both sides of the board. BOTE's Sandspear is interchangeable with the Power-Pole® Micro™ anchor.